WRITING LETTERS TO THE EDITOR
The humble letter to the editor can have a big impact. MPs and their staffers often trawl through this section of the local paper to find out the issues that people are talking about in their community.
Below is a letter written by FCA CEO Fiona Guthrie, the link to the original letter is here. You could use this as an example.
Michael Roddan complains that Australia's top consumer groups are holding a lopsided debate about plans by the government to wind back Australia's responsible lending laws (''Over-the-top response bad for lending'', October 2).
What we were doing was providing a briefing for politicians and their advisers about why these proposals will not only harm individuals, but also the economy. Organising that sort of discussion is a perfectly reasonable thing to do.
Any of us would be very happy to debate this issue at any time. Bring it on.
The Financial Review is happy to criticise responsible lending laws in its editorials and to publish critical opinion pieces, but the best we can do on the other side is have the occasional letter published. Your newspaper is not providing balanced coverage.
Fiona Guthrie, CEO
Financial Counselling Australia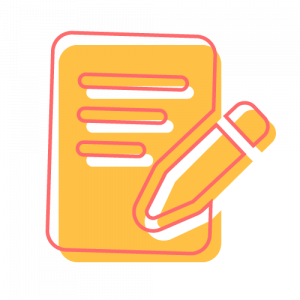 TIPS FOR WRITING YOUR LETTER
KEEP ON TOPIC
Choose the idea you want to convey
and stick to it. Get straight to the point, and only
include essential information.
KEEP IT POLITE
Your letter can be strong, but avoid aggressive or offensive language that might make your MP dismiss your letter.
KEEP IT PERSONAL
Use your own words, and if you can, include a relevant personal story.
KEEP IT BRIEF
Aim for 150 words, most papers won't print anything more than 200 words.
KEEP IT TO ONE PUBLICATION
A newspaper will be more likely to publish your letter if they know it won't be published anywhere else.
PROOFREAD. PROOFREAD.
If there's one thing that will lessen your chances of being published, it's spelling and grammatical errors. Get someone else to read it before you send it off.
KEEP IT LOCAL
Explaining how this issue will affect your local community will increase the chances of having your letter published.
KEEP IT RELEVANT
If the paper has recently published a story on the issue, make sure you refer to it in your letter.
INCLUDE YOUR CONTACT DETAILS
The publication will want to verify who you are before publishing your letter, so it's a good idea to mention:
Your name
Your address (street name, suburb, and postcode)
Your contact number
Your email address